The company Webusability was known as a company dedicated to developing websites, when the goals for the company changed and they decided to offer more services, they went to us to develop the new graphic identity. The name Usaria was given by the client and we started working with the brand attributes giving the adjetives: humane, organic, intelligent, leader and innovating. 
La empresa Webusability se conocía como una empresa dedicada a crear sitios web, al momento de ofrecer más servicios y una estrategia, acuden a nosotros para el diseño de su nueva imagen. El nombre Usaria es asignado por el cliente y se inicia a trabajar con los atributos de marca asignando los siguientes: humana, orgánica, inteligente, líder e innovadora. 
El emblema es representado por medio de una forma orgánica que puede transformarse utilizando la letra u.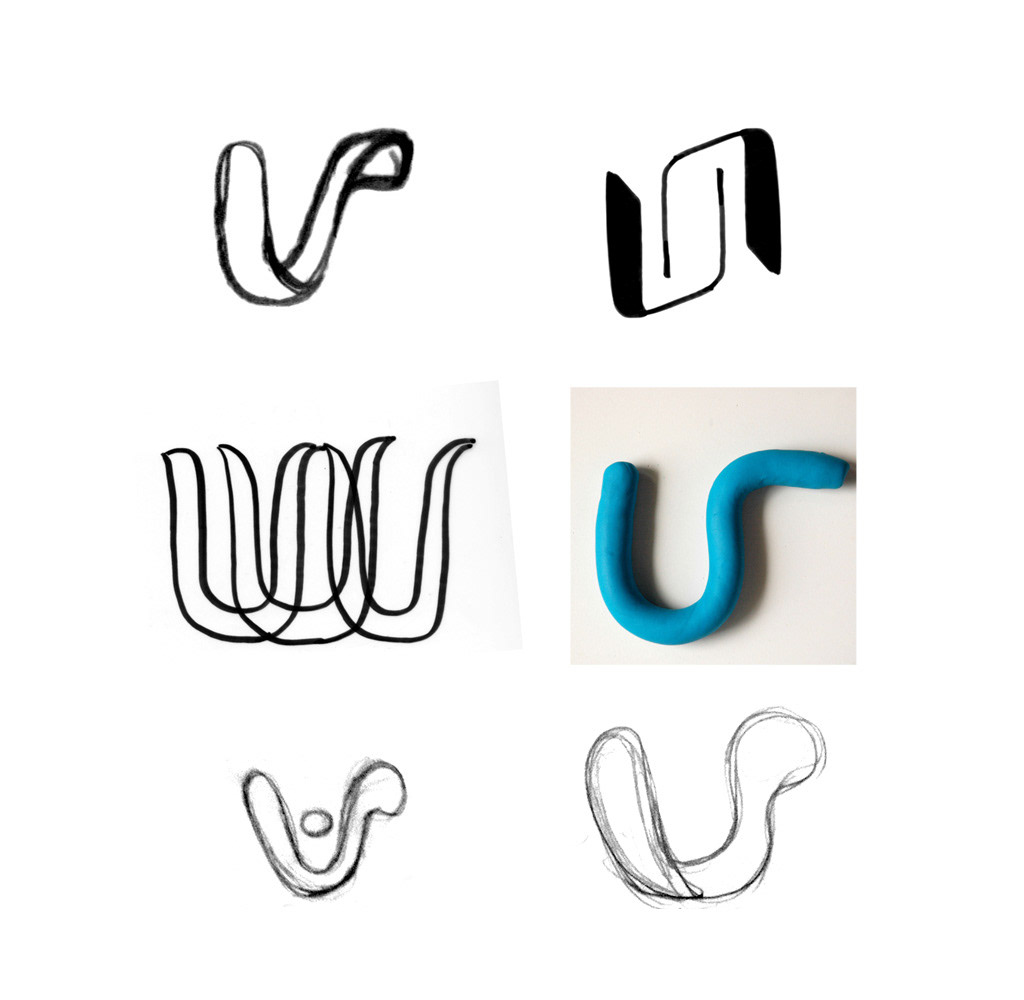 Las aplicaciones se crearon en base a los atributos de la marca, un sistema de color y tipografía; desarrollando papelería básica, herramientas de ventas, presentaciones y diseño de iconografía para sitio web.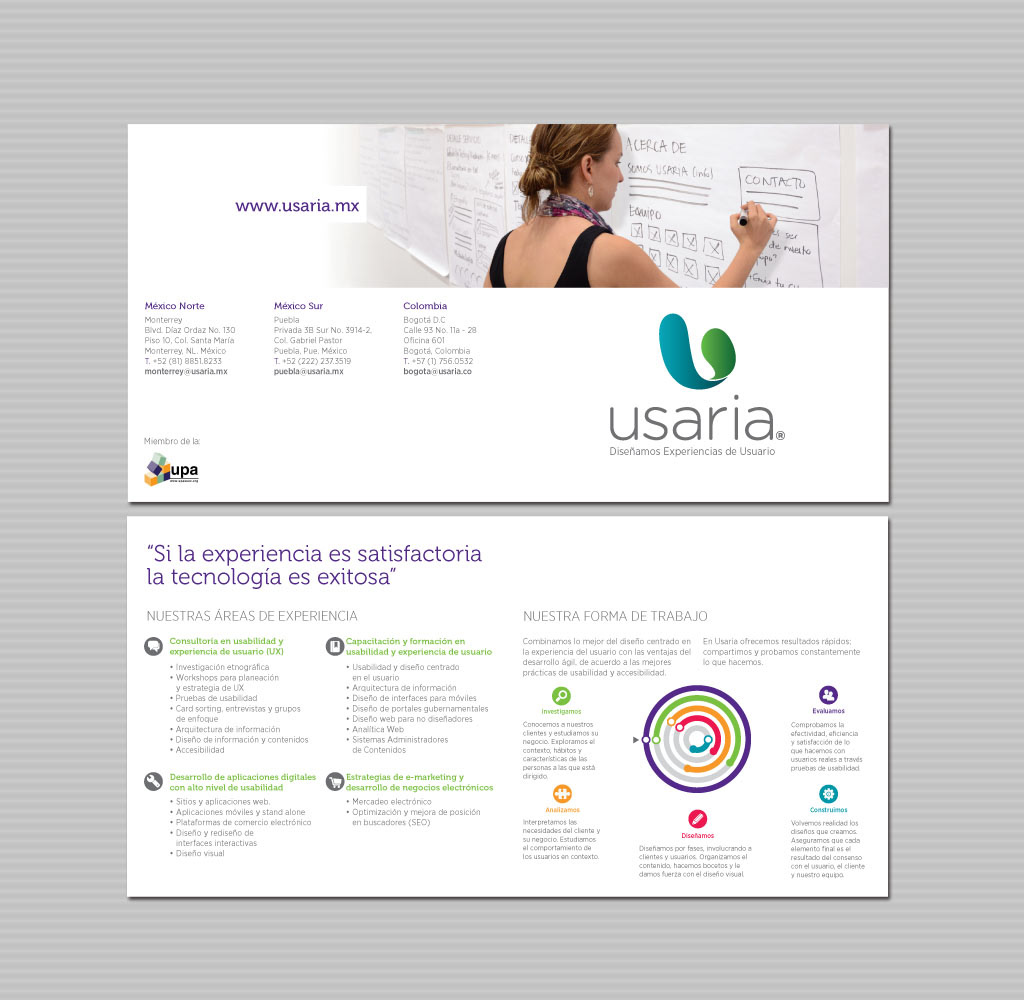 Desarrollo de Díptico, formato cuadrado el cual tiene el objetivo de transmitir tanto los servicios como la metodología de una manera práctica y atractiva por medio de una iconografía efectiva.
Desarrollo de folleto formato cuadrado de 8 páginas, grapado, con el atractivo de utiliza una página que se desdobla para ocupar el doble del espacio.
¡Gracias!
Thanks for your appreciations!