Sitio web de una revista nacional, PRO Magazine, diseñada desde el estudio de usabilidad hasta la programación.
Web site design for PRO Magazine, a magazine for entrepreneurs and startups in México, designed from user research, ideation, user experience design, visual design to back and front-end development.
Diseño responsivo del sitio./
Responsive design.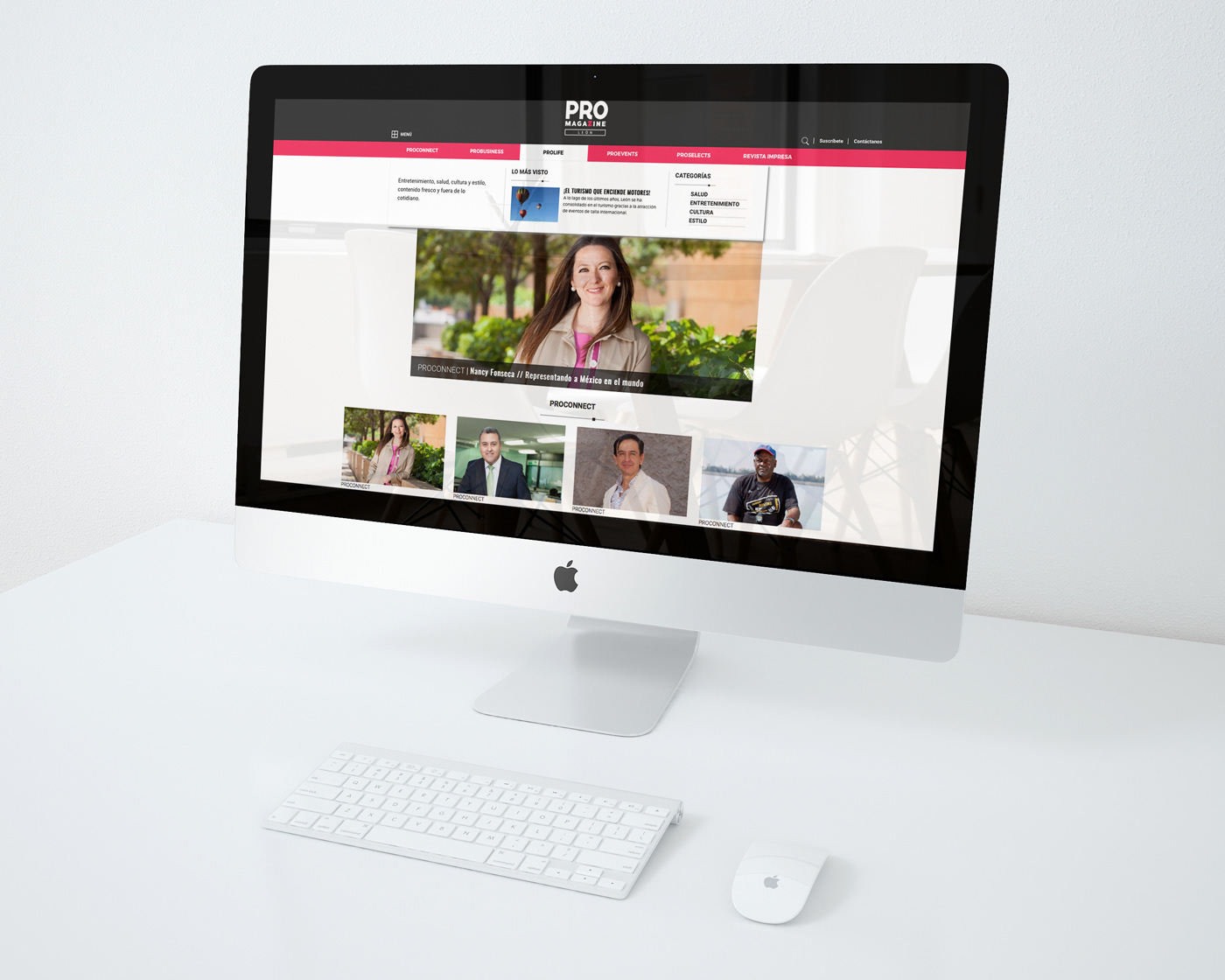 Desarrollo preliminar de Wireframes.
Wireframes development.